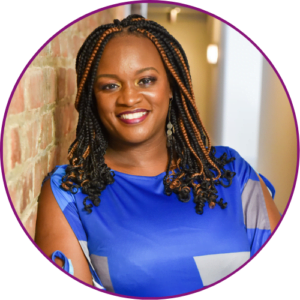 I Created this Community to Educate, Equip & Empower You to Create Your Own Financial Transformation!
Already A Prosperity Partner? 
Hey Hey Prosperity Partner! (That's You by the way)
Welcome to Our Community; where we talk about Money, Credit & Everything In Between!
  ****FREEBIE Alert!****
Upon joining our Community, you'll have a host of Freebies inside of our Free Financial Resource Center, that will include:
– Free 5-Day Credit Report Mastery Training
– Free 10-Day Home Buying Challenge
– Free Credit Repair Manual  
– Free Budget Worksheets
– Free Dispute Letter Package
– FREE Saving Challenges
– My Top Credit Building Tools
– FREE Prosperity Call Replays, where we talk about Credit, Homeownership, Investing, Student Loans, etc.
– AND MORE!

__________________________________
Our Community Guidelines:
1. Learn, Engage, Have Fun, Invite!
– Dive into the Freebies
– Participate in the Live Lessons
– Invite your Friends
– Share your Journey
– Ask questions!
2. What Goes on in The Prosperity Club, Stays Here…
Please DO NOT post screenshots of group conversations or photos, including members and admins, who have not given their expressed consent. We want our Partners to feel comfortable and safe sharing.
3. Please No Livestreams, Viral Videos, Posts, or SPAM
No Self-Promotion, SPAM, irrelevant links, Social Media Watch Parties/Videos, are allowed in our community. They're better suited to be shared on your personal social platforms. You can reach out to The Frugal CrediTnista to find out how to be added to our list of trusted Wealth Partners, if desired.
4. Please  Do Not Post Other Online Communities or Competitor Links
This is an exclusive community of The Frugal CrediTnista. Please do not direct our community members to other Financial Online Communities or Professionals.
5.  No Fishing for Clients or Posting Your Referral Links
Please do not 'fish' for clients, spam comments with your referral links, recruit from posts, private message members without their consent, etc. you will be removed and blocked.
6. Resources inside of Our Community Are Copywritten Materials by The Frugal CrediTnista
All of the materials and resources offered here to you for FREE are copyrighted materials that are only to be used for YOUR educational purpose.  They should not be reproduced, marketed, or rebranded for personal use.
7. No Hate Speech or Bullying
We want to make sure that everyone feels safe. Bullying of any kind isn't allowed, and degrading comments about things like race, religion, culture, sexual orientation, gender, or identity will not be tolerated.
8. We're A Financial Building Community
Please keep all posts financial-related and avoid controversial posts (i.e. political, racial, or unethical) that may be disrespectful or offensive to others.
9. Be Kind and Courteous
We're all in this together to create a welcoming environment. Let's treat everyone with respect. Healthy debates are natural, but kindness is required.
__________________________________
Are You Ready for Your Transformation?
Come On In!!!
Your Partner in Prosperity,
~ Netiva "The Frugal CrediTnista"