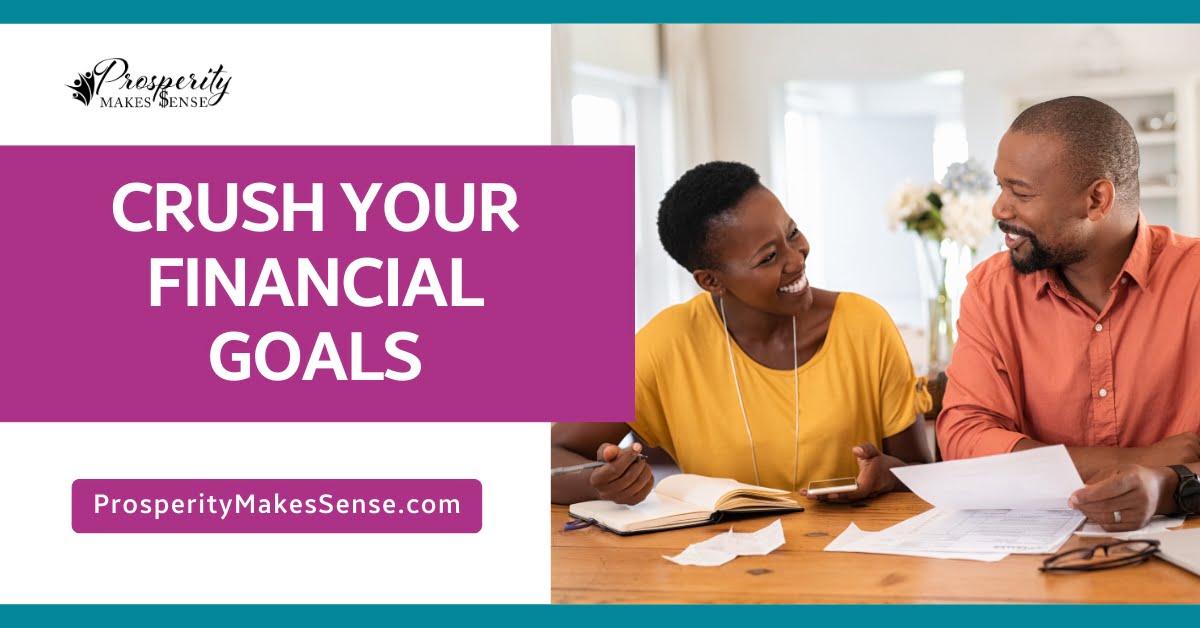 Are you tired of feeling overwhelmed by your finances? Do you dream of a life where you're in control of your money, not the other way around? If so, you're in the right place!
Introducing our FREE game-changing program, "Crush Your Financial Goals"! This program is designed to empower you with the knowledge, tools, and community support you need to take charge of your financial future.
Here's what you'll get when you join us:
📚 Comprehensive Financial Education: We break down complex financial concepts into easy-to-understand lessons. You'll learn everything from budgeting to investing, and everything in between!
🛠️ Practical Tools: We provide you with the tools you need to put what you learn into practice. This includes budgeting templates, debt repayment plans, and more!
👭 Community Support: You'll join a community of like-minded individuals who are all working towards the same goal – financial freedom. Share your wins, ask questions, and get the support you need to stay motivated.
Remember, the journey to financial freedom is a marathon, not a sprint. But with the right tools, knowledge, and support, you can cross that finish line.
Let's light your financial goals on fire together!