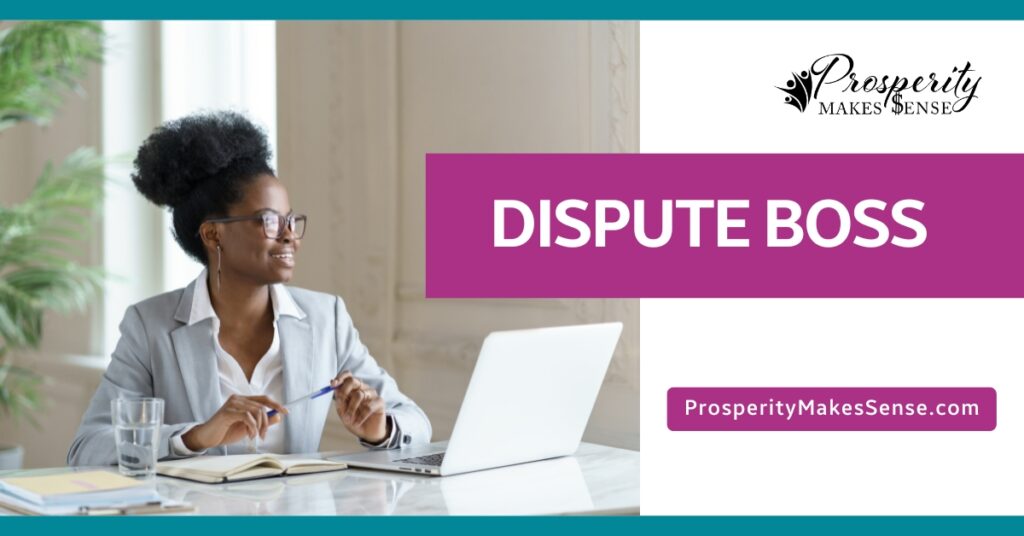 Course description


WELCOME TO DISPUTE BOSS
If you looking for proven, step-by-step strategies to legally and permanently remove inaccurate, unverifiable, inconsistent, questionable, untimely, incomplete negative accounts from your credit reports –
Look no further than Dispute Boss!
You'll receive the same strategies that I use to remove 1000s of Collections, Judgments, Bankruptcies, Charge-Offs, Late Payments and MORE from my client's credit reports every year!
You'll also learn how to expertly handle some of the tricky responses that the bureaus and collection agencies will send you, such as 'Your Dispute is Suspicious'; or 'We Investigated this Already and Will Not Reinvestigate', Bogus Validation Responses from Collection Agencies, and different tactics to employ when an account comes back as 'Verified'.
These are both Basic and Advanced Disputing techniques that professional credit professionals use every day to help their clients reach 700+ credit scores.
I've also included instructions on how to remove inaccurate, negative information from your Innovis credit reports as well!
Included are well over 75 dispute letter templates, including 609 dispute letters; video instructions, printable Action Guides that further detail the steps you should take to ensure your success, and more :).
If you're looking for the tools to soar your credit scores, broken up into tactical, actionable steps; DISPUTE.BOSS.IS.IT!!!
See you on the inside!
~ Netiva "The Frugal CrediTnista"