Get Started
This course is currently closed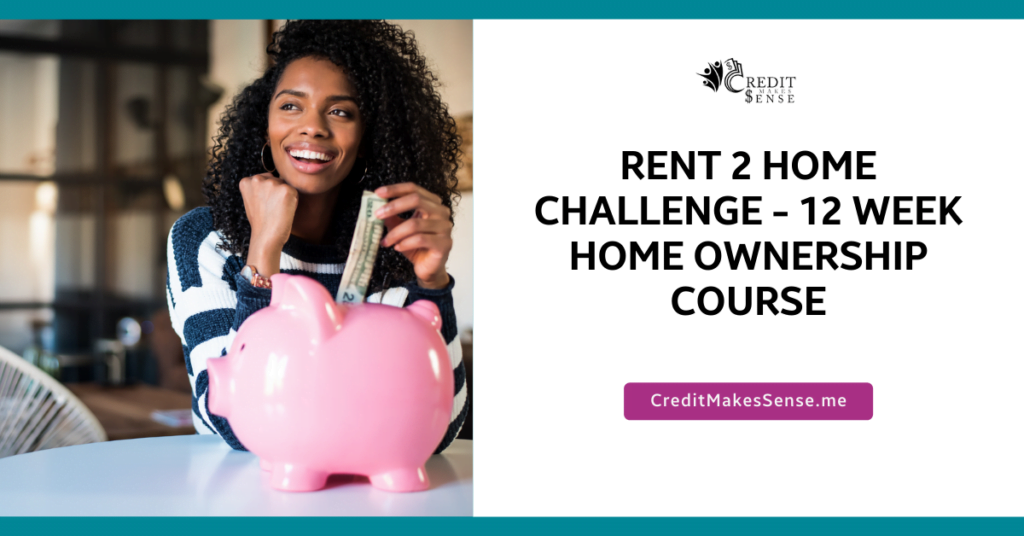 Course description
Tired of Renting? Is Home Ownership 'Calling' You?
Are Your Finances Holding You Back from Claiming Home?
Then This Challenge is for YOU!!!
I have packed this course full of financial strategies to help you Fix Your Credit, Eliminate Your Debts, Budget for HomeOwnership, Pump Up Your Savings, Search for FREE Money (Home Ownership Grants), AND MORE!!!!
You'll Learn How to:  
Calculate "How Much Home Can I Afford", you sit down with a loan officer!
Understand the Different Type of Lenders & Mortgage Programs, and how to select the one that's right for you,
Questions to ask when interviewing Realtors & Loan Officers; so that you can select the best one for you,
Federal, State & Non-Profit Grant Programs for 1st Time Home Buyers & 'Move Up' Buyers,
Approval Guidelines for FHA, VA, USDA, Conventional & Special Financing Programs so that you can pinpoint the type of mortgage you desire,
Stages of the loan process and the documents you'll need to soar right through it,
How to Identify your NEEDS & Wants in your new home,
Calculate your TRUE Debt-to-Income Ratio,
We'll spend a significant amount of time discussing my favorite topic –> Credit Improvement! We'll review tactics for quickly raising your credit scores; how Public Records, Late Payments, & other negative items affect the mortgage approval process, How to write appeal letters for reconsideration if these items are currently reporting on your credit reports; Tips for Settling Debts so that you can keep more money IN YOUR POCKET, and MORE! What Out of Pocket Expenses You Should Save For, What Are 'Reserves' and How much will you need,
Review sample HUD Closing Statements to determine the closing costs & fees that both Buyers and Sellers are Responsible for, Who pays the professionals that are assisting you during the home buying process, and how to protect yourself

And MORE!
If you are seeking to purchase a home and your credit, money, or savings is holding you back; this is the course you CANNOT afford to miss!!!!
See you in the class!
~ Netiva