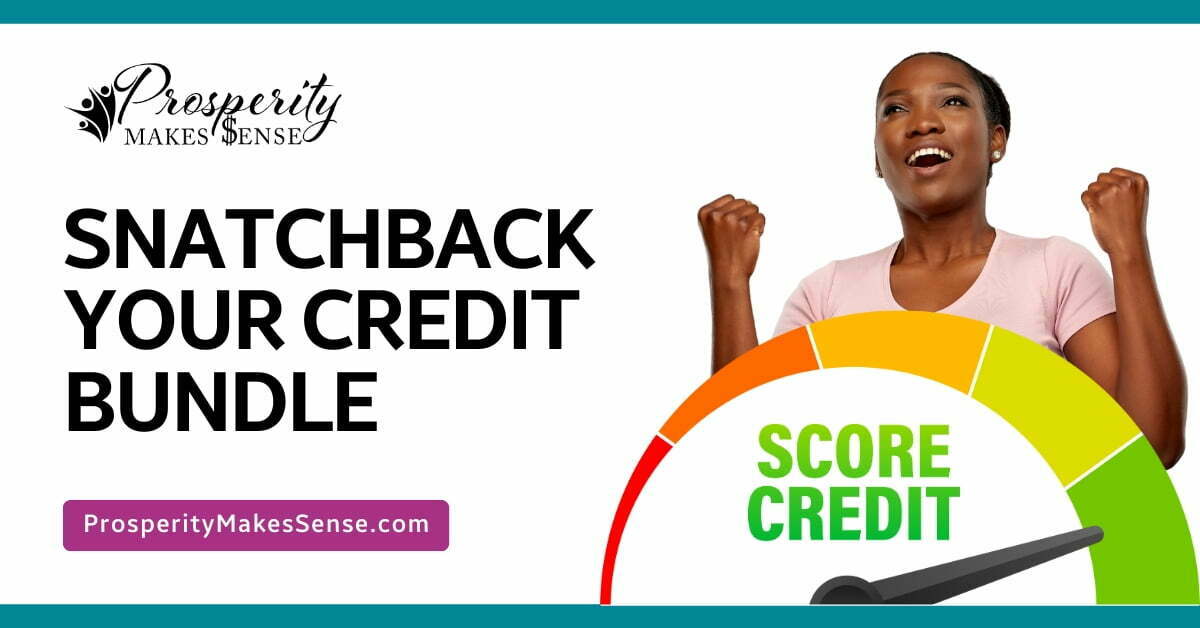 Hey future superstar! Ready to take your credit game to the next level? 🌟

Introducing the SnatchBack Your Credit Bundle, your ultimate secret weapon for crushing those credit challenges! 🚀

Here are the benefits you'll receive when you grab this game-changing bundle:

1. Credit Repair Master eGuide: Get access to expert strategies and step-by-step instructions to repair your credit like a pro. Say goodbye to those pesky credit issues holding you back!

2. 5-Day Credit Report Mastery Class: Learn how to navigate and understand your credit report like a pro. Uncover hidden errors and take control of your credit destiny!

3. Common Errors Found on Credit Reports "Stay On Track" Dispute Log: Keep track of all the errors you find on your credit report and stay organized throughout the dispute process. No more confusion or missed opportunities!

4. Credit Building Secret Lenders List: Discover a curated list of lenders who are more likely to approve your credit applications. Take advantage of this insider knowledge to build your credit faster!

5. 25 of my BEST Dispute Letter Templates: Save time and effort with ready-to-use dispute letter templates. Simply customize them to fit your unique situation and watch those negative items disappear!

Don't miss out on this limited-time offer! Smash that button below to check your email and grab your SnatchBack Your Credit Bundle at a special price. It's time to reclaim your financial freedom! 💪
Please remember you have to be logged in to review and access your course 🙂